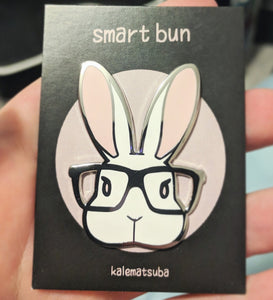 are you a smart bun?

This 1.75" hard enamel pin comes in black or silver nickel, with two clasps on the ears for extra security on whatever you attach it to!

the glasses are die cut for an extra sleek aesthetic!

*this is a preorder, pins will be delivered in approx 3-4 weeks.